What Is Pulsed ElectroMagnetic Field (PEMF) Therapy?
The cells in your body are like batteries that get drained of energy. PEMF therapy is the application of a carefully tailored electromagnetic field to your body. During each HAELO session, this field actively delivers beneficial sound frequencies to stimulate and recharge your cells.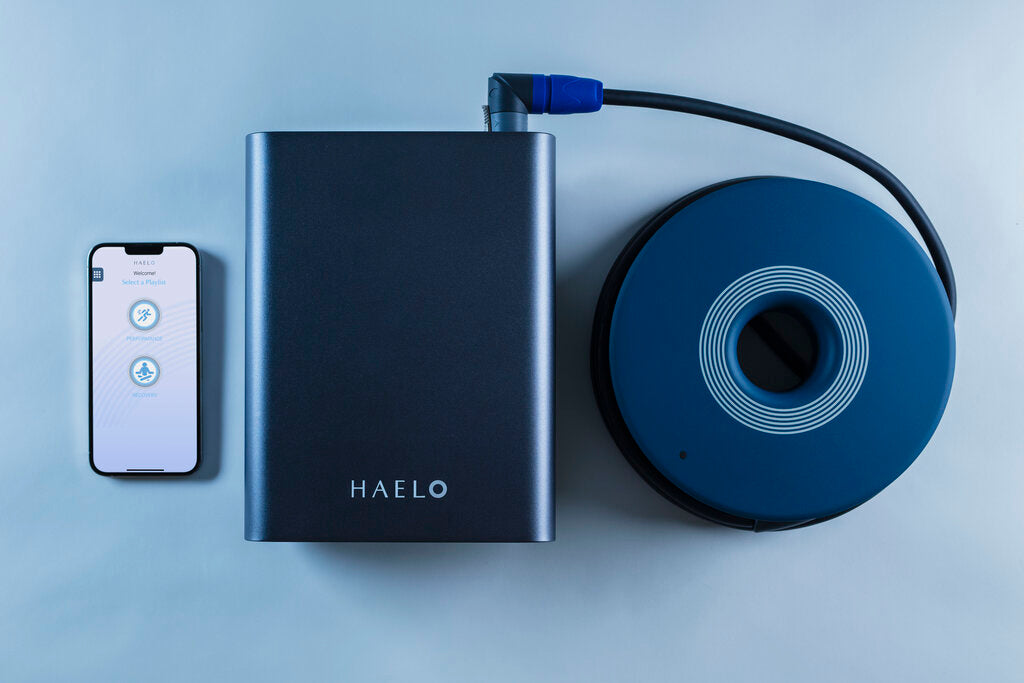 HAELO Is Backed By Science
Pulsed Electromagnetic Field (PEMF) therapy is backed by more than 10,000 published studies. Over 2,000 double-blind studies show that PEMF therapy is effective in promoting cellular health and function. In a recent recovery and sleep study conducted by Biostrap Labs, HAELO was shown to improve your overall recovery and help you achieve deeper and more restorative sleep.
Participants experienced the following results from using HAELO for just two (2) weeks:
18% increase in overall deep sleep
11% increase in overall recovery score
11% decrease in sleep disturbances
100% improved quality of life
The HAELO is a unit that actually looks good and is functional. I was blown away when I downloaded the app and saw how easy it was to use.
HAELO Has Been Featured In:
Cutting-Edge PEMF Technology
Supercharge your recovery, performance, and wellness in quick sessions, all at the press of a button.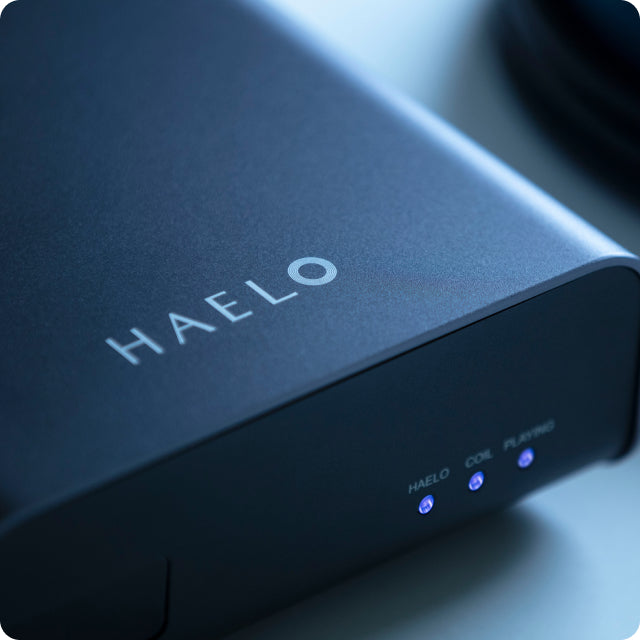 HAELO Console
The console mixes, synthesizes, and transmits your chosen Frequency Set to the HAELO coil.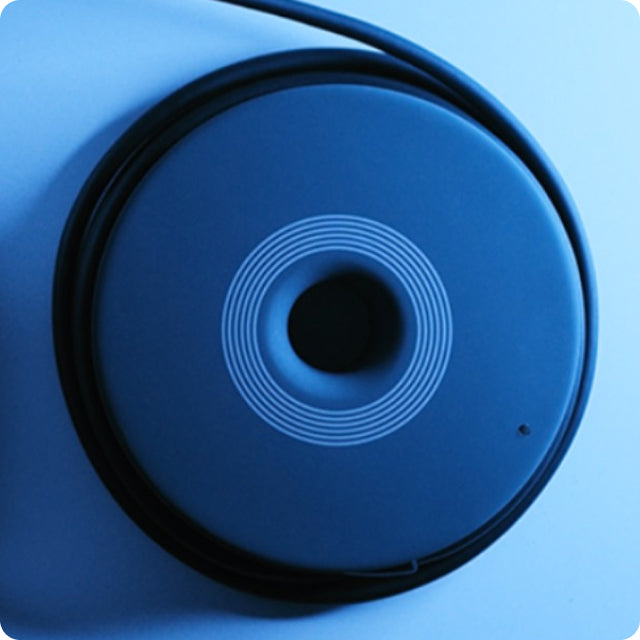 HAELO COIL
The coil delivers a 3ft. pulsed electromagnetic field to your body.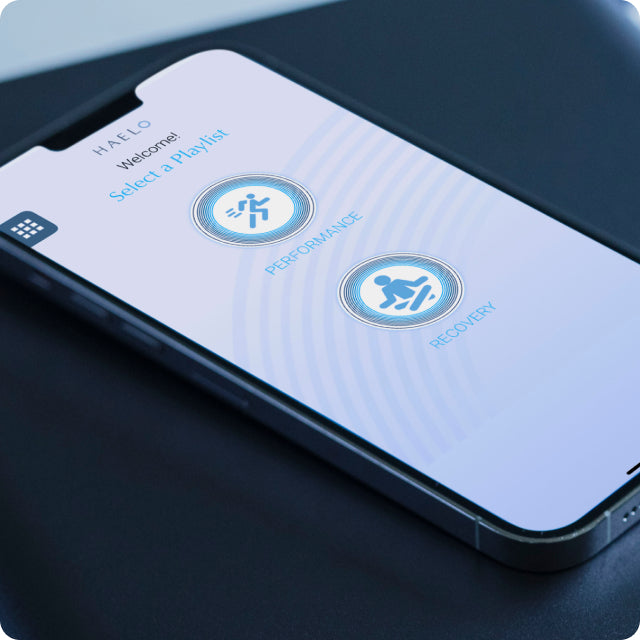 HAELO APP
The app includes 10 custom Frequency Sets. Choose one and press play to start a session!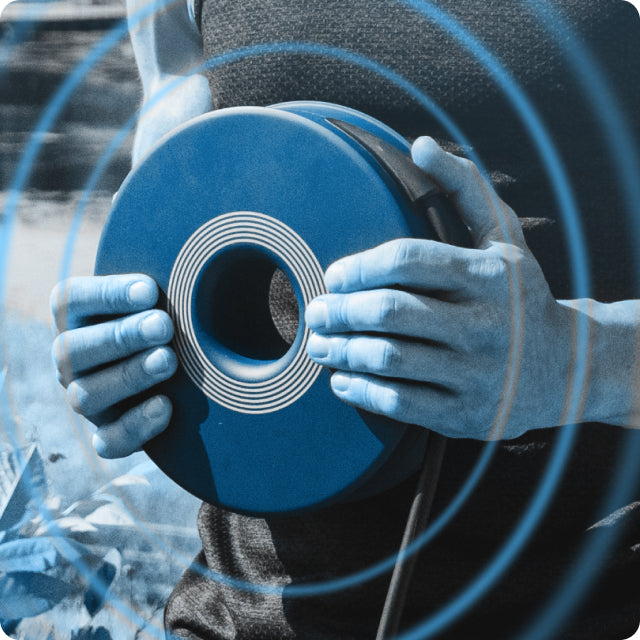 FREQUENCY SETS
These are custom programs that blend together a spectrum of frequencies to improve recovery, performance, and overall wellness.
Professional Athletes, Elite Coaches & Biohacking Experts Love HAELO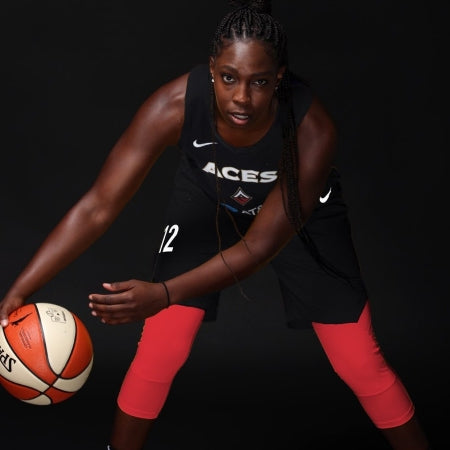 Point Guard for Las Vegas Aces, 3x WNBA All-Star
My life has changed as a result of using HAELO. As a professional athlete, I am always looking for new ways to be better on and off the court. Preparation, sleep, and recovery are all part of that process. HAELO has improved each one of those categories. Both my readiness and mental focus have improved since using HAELO. My recovery time and the way my body feels after competing has taken a big leap thanks to this game-changing device!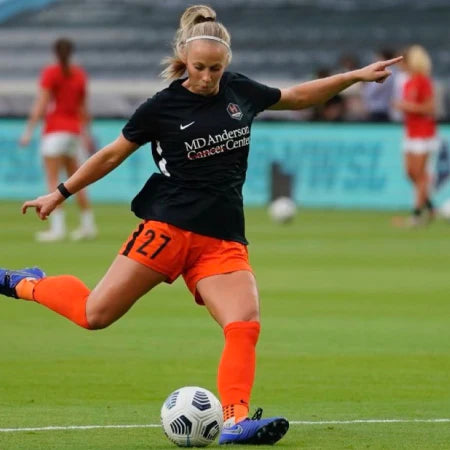 NWSL Player for the Houston Dash
The reason I really love HAELO is because it plays into my story as an athlete… Last year I had some major injuries… Is soccer for me? Is my body just telling me that I need to step away from soccer? Of course not! Of course you can't tell me to step away from soccer. So I wanted to find a solution… and I am telling you, HAELO has been my solution. This product has saved my career and I am really excited for the future of HAELO as it continues to grow, and I encourage you to get your own.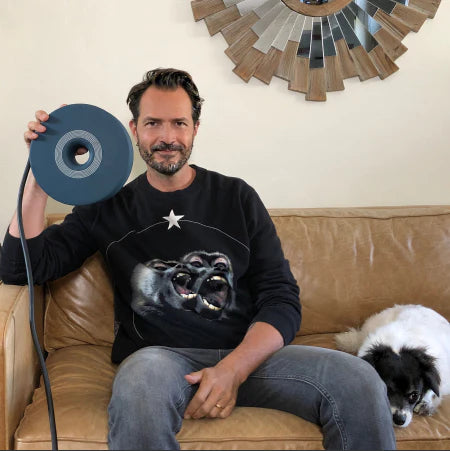 World-Class Biohacker & Host of the Lifestyle Podcast
I was stoked when the HAELO came out because they have combined the best of both worlds. They are taking frequencies that exist in nature and stacking in the frequency sets that come in the HAELO App in a way that is unique. I use this technology often when I need to recover from working out, when I want to gain energy before I work out and more often than not, to just recover from the stress of the day and experience a quick daily reset.
Medical Director, World Surfing League (WSL)
Over the last 30 years I have worked on the support of elite professional athletes and high performers. A balanced life requires great capacity for change and adaptability, resilience and grit under load. HAELO is one such technology that supports this objective; uniquely integrating performance and recovery technology frequencies into one streamlined, time efficient and user-friendly system.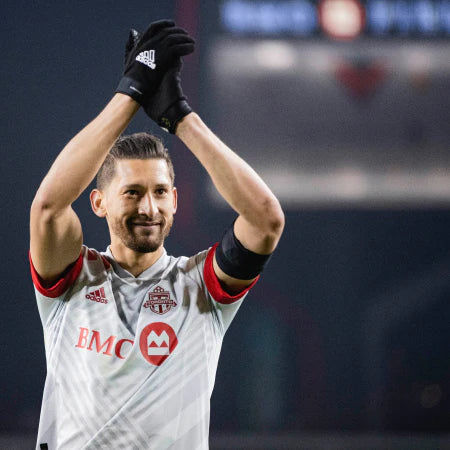 Defender for the New England Revolution
As a professional athlete, my job comes with a lot of stressors. HAELO helps me tackle the mental, emotional and physical aspect of my training and game. I feel happier and more physically ready to take on each new day as a direct result of this next-gen PEMF device" Omar Gonzalez, The Defender for New England Revolution, used HAELO daily throughout the 2020 MLS playoffs.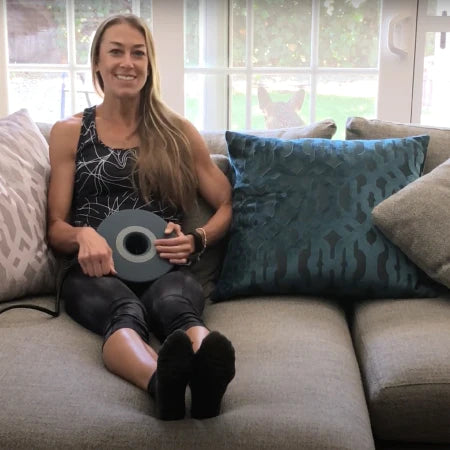 High-performance coach, cyclist & all-around athlete
I use HAELO first thing in the morning before I work out and I use my favorite program which is called Prepare. When I get home later, I love to use Recover program and Relief afterwards, it just helps you out of any soreness and of course I can sit and watch TV or check my phone when I use it. At night, right before bedtime, I use Calm and Defense, and I noticed that it really helped me improve my sleep overall, and my recovery score the next day is so much better when I use HAELO.
No Other PEMF Device Compares
HAELO distinguishes itself with a unique, patent-pending technology that introduces a spectrum of frequencies all at once, a departure from traditional methods that apply one frequency at a time. This simultaneous delivery not only shortens session times (ranging from just 7 to 23 minutes) but also amplifies the therapy's effectiveness. Additionally, HAELO's design ensures that users can integrate sessions easily into their lifestyles.
Whole Body Recovery With HAELO
Discover a healthier, stronger, more energized you.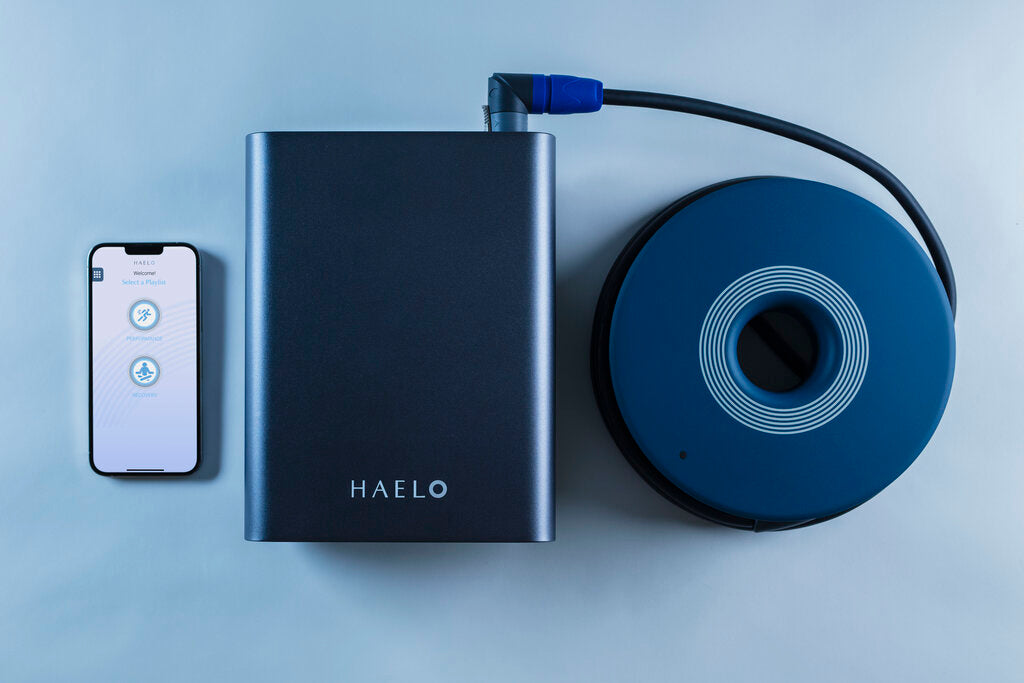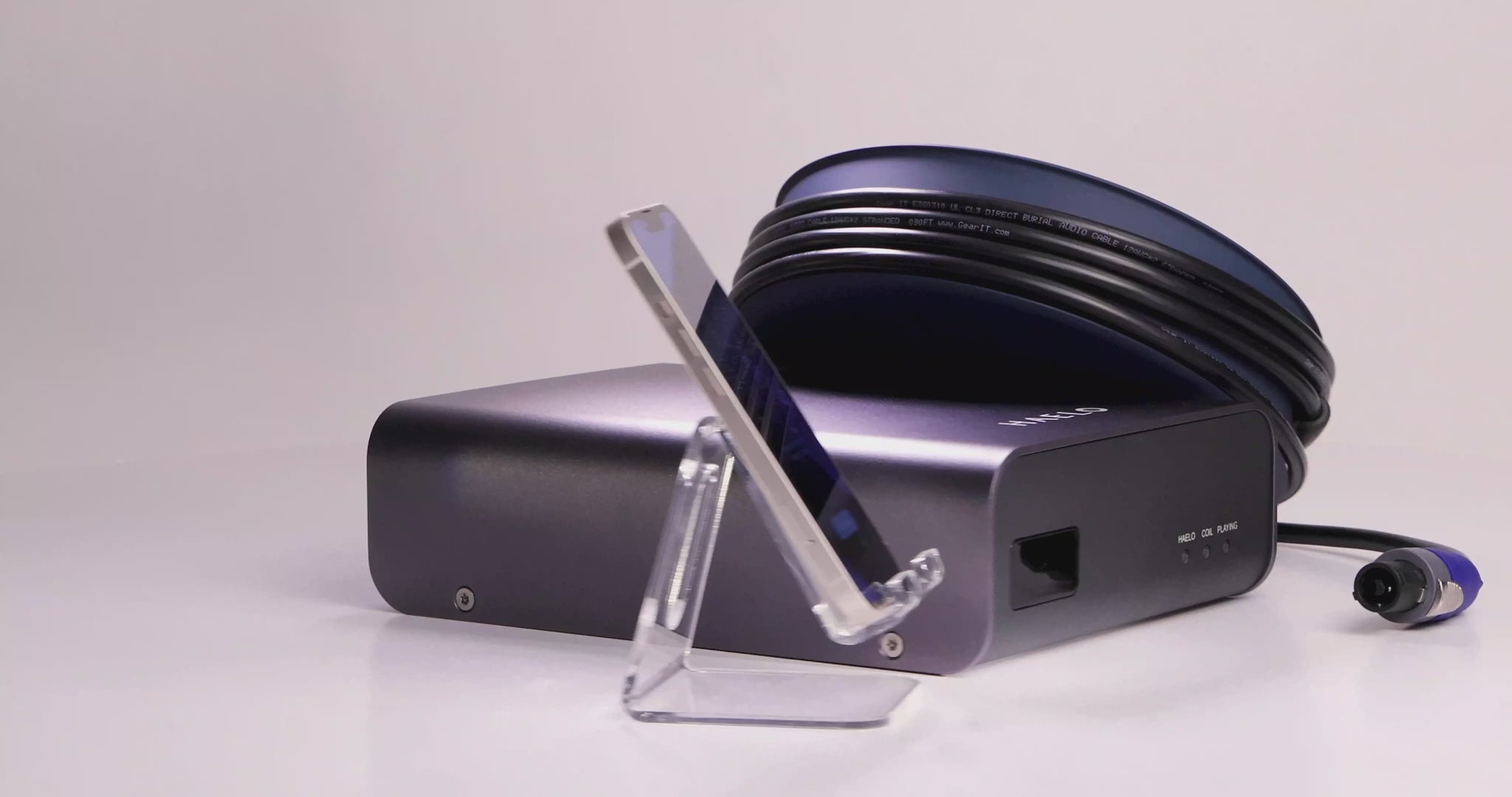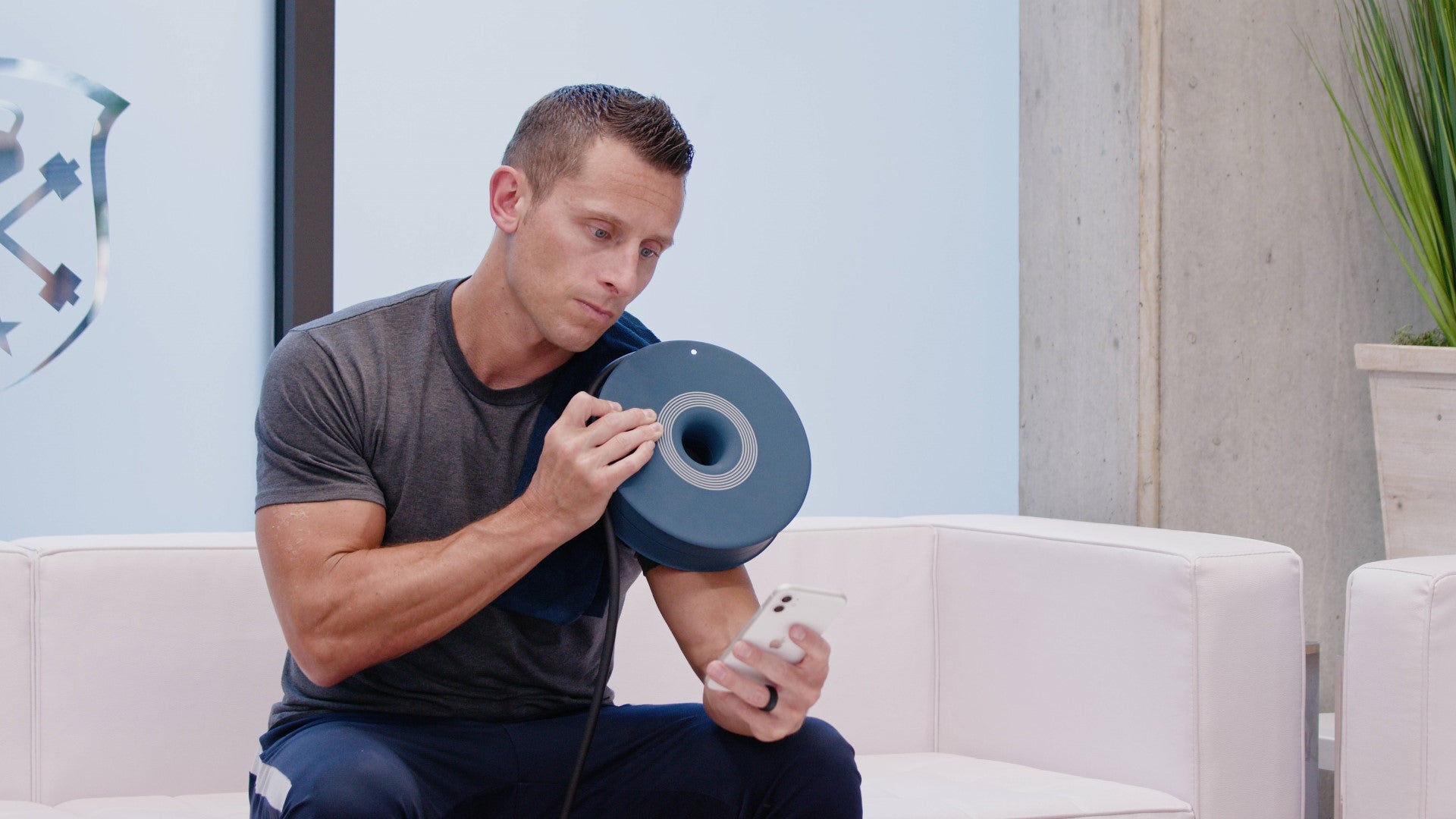 ---
Get $350 Off + Free Shipping with Code: CM350
Peace of Mind for Your Entire HAELO System
Your HAELO console, coil, and AC power cord are protected by a limited warranty and 60-day return policy. And if your HAELO malfunctions for any reason (other than user abuse, accident, or misuse), just let us know and we'll repair or replace it at no cost. You can also choose to extend your warranty for up to 2 more years to keep your HAELO covered for years to come.
Frequently Asked Questions
We want you to feel confident when buying a HAELO so please reach out to our customer support team if you have any questions.
What are the technical specs of HAELO?

Bluetooth Low Energy (BLE): 2.4 GHz Baseband
Universal AC Input: 100 V - 240 V AC Line, 50 - 60 Hz, 3A Fuse
Ambient Temperature Range: 32° F to 122° F (0° C to 50° C)
Console Dimensions: 10.3" L x 7.9" W x 3.3" H (262 mm x 201 mm x 85 mm)
Console Weight: 5.5 lbs (2.5 kgs)
Coil Dimensions: 8.7" W x 2.6" H (221 mm x 67 mm)
Coil Weight: 5.5 lbs (2.5 kgs)
Coil Rating: 1.01 OHM
Extremely Low Frequency (ELF) Range: 3 Hz - 11,875 Hz
Frequency Sets: From 75 to 145 Frequencies Each
Waveform: Sine Waves
Compliance Testing: TÜV SÜD Certified in USA and Canada
What's included with my purchase?

The HAELO Console
The HAELO Coil
The HAELO App (Apple & Android)
AC Power Cord
Carrying Box
Quick Start Guide
Ten (10) Frequency Sets
1000+ Frequency Set Stacks
Free Shipping (within the US)
60 Day Return Policy
2-year Limited Warranty
One-on-One Support from Team HAELO!
What are the benefits of PEMF Therapy?

Faster recovery
Reduced soreness
Better sleep
Deeper relaxation
Reduced stress
Optimized cell repair
Better performance
Increased energy
Improved focus
Increased stamina
Stronger mindset
Improved mood
Decreased inflammation
Boosted immunity
Better oxygenation
Improved circulation
Supports longevity
Optimized nutrient uptake
The HAELO app includes ten (10) Frequency Sets organized into two playlists: RECOVERY and PERFORMANCE. Frequency Sets are custom programs that blend together a unique spectrum of sound frequencies.
What is the RECOVERY Playlist?

Initiates the parasympathetic state to improve sleep quality and accelerate physical and mental recovery.

RECOVER: (22:32 mins) Accelerates deep recovery of muscles, bones, ligaments, tendons, fascia, and tissues after a strenuous workout or competition that typically results in soreness or stiffness. Promotes faster recovery, reduced soreness, and repair. Our most popular Frequency Set among athletes and biohackers!

RELIEF: (22:32 mins) Supports the overall recovery process by providing relief to areas that are tight or sore. Eases the neuromuscular system, calms nerves, soothes physical body tension, and supports optimal gut health. Play after RECOVER to further promote faster recovery, reduced soreness, and repair.

CALM: (7:20 mins) Shifts the nervous system to the parasympathetic state to center the body and mind and optimize recovery and sleep. Reduces stress, calms the nerves, and helps you to unwind after a long day.

DEFENSE: (7:48 mins) Activates white blood cells and provides comprehensive immune system defense and protection. Balances colon and gut health for optimal resilience and supports whole-system recovery. Play after CALM to promote deeper and better sleep.

HARMONIZE: (7:56 mins) Balances the mind-body connection, aligns chakras, enhances mindfulness, and better supports active and/or demanding lifestyles. Provides a sense of harmony and wellbeing.
What is the PERFORMANCE Playlist?

Initiates the sympathetic state to increase energy and enhance physical and mental performance.

POWER: (7:14 mins) Shifts the nervous system to the sympathetic state to provide a surge of energy, better muscle endurance, and enhanced physical and mental performance. Supports energy production, mitochondrial function, oxygenation, circulation, and microcirculation. If POWER feels too strong, play LEVEL UP instead for a more subtle and longer-lasting wave of energy.

LEVEL UP: (7:18 mins) Provides a smooth initiation of endorphins, serotonin, oxytocin, and dopamine to activate whole-body energy and increase stamina to go the distance. If LEVEL UP feels too subtle, play POWER instead for a more noticeable surge of energy.

FOCUS: (7:48 mins) Sharpens the mind to improve concentration, mental clarity, and focus. Helps to alleviate brain fog and afternoon sluggishness. Activates a strong mindset for optimized mental performance.

PREPARE: (7:18 mins) Prepares your body and mind for work by providing a wave of motivation and confidence to help you power through a tough workout, strenuous competition, or big day. Optimizes reaction times as well as physical and mental endurance.

REPLENISH: (7:20 mins) Nourishes the body by acting like an energizing IV drip for your cells. Optimizes cellular nutrient uptake of oxygen, water, electrolytes, amino acids, fatty acids, and energy and helps to restore cellular equilibrium. Promotes circulation, microcirculation, and nervous system balance.
Our customer support is available Monday to Friday: 8am-8:30pm.
Average answer time: 24h
Contact Support